The Stwecem'c Xget'tem Community Health Centres promote cultural approaches to health practices and strives to improve the health and wellness of community members. We provide a wide range of programs and services that promote health and well-being for members in Canoe Creek and Dog Creek.
Contact us:
Dog Creek Health 250-440-5822
Canoe Creek Health 250-459-7749
Three Corners Health Services Society
Provides primary health care for SXFN communities
Community Health Nursing
Counselling
Home support
Physiotherapist
Dental therapist
Read more on Three Corners Health Services at threecornershealth.org
Phone: 250-398-9814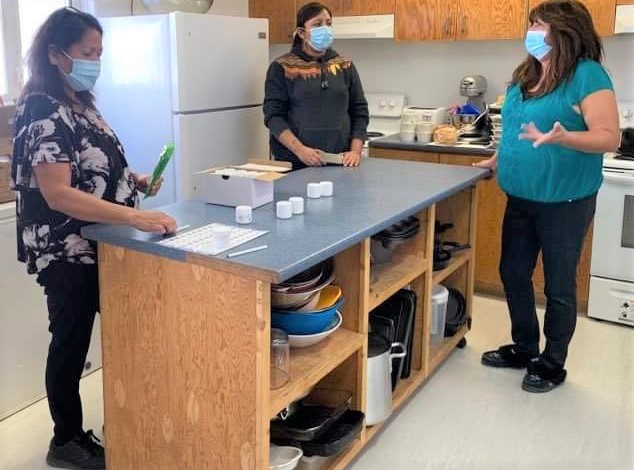 Community Programming for SXFN
We support Elders, Youth and Young Mothers through various programs and activities.
Elder Worker: Our Elder worker co-ordinates activities specifically for Elders, to encourage healthy and active lifestyles.
Right To Play: Our Right To Play coordinator plans and implements programs for children and youth, providing healthy activities for school-aged children.
Community Health Representatives: Our Community Health Representatives (CHRs) in Canoe Creek and Dog Creek provide a wide-range of health care services to community members who need assistance. New mothers and recently released patients from medical facilities are examples of people who benefit from the work of our CHRs. CHRs work closely with other health care workers to provide: education, preventative care, grief management and assist clients with health concerns.
Recreation Coordinator: The Recreation Coordinator provides recreational programming for all ages to support physical and mental health and well-being. The Recreation Coordinator plans and implements recreation programs and events and develops health, sports and physical fitness programs and policies.
Medical Transportation Benefits: FNHA Health Benefits provides medical transportation benefits. Our Health Receptionist in Dog Creek is our Medical Transportation assistant and can help you access benefits and make travel arrangements.
Injury Surveillance: In Canoe Creek our Injury Surveillance Worker collects information about injury in the community. The data is analyzed to determine what type of injuries are taking place in the community and how they can be prevented.
First Nations Health Authority Health Benefits
Pacific Blue Cross Pharmacy Benefits
Medical Supplies and Equipment
Dental benefits
vision care
Read more on FNHA Health Benefits: FNHA-Health-Benefits-Guide.pdf
Phone: 1-855-550-5454
Fax: 1-888-299-9222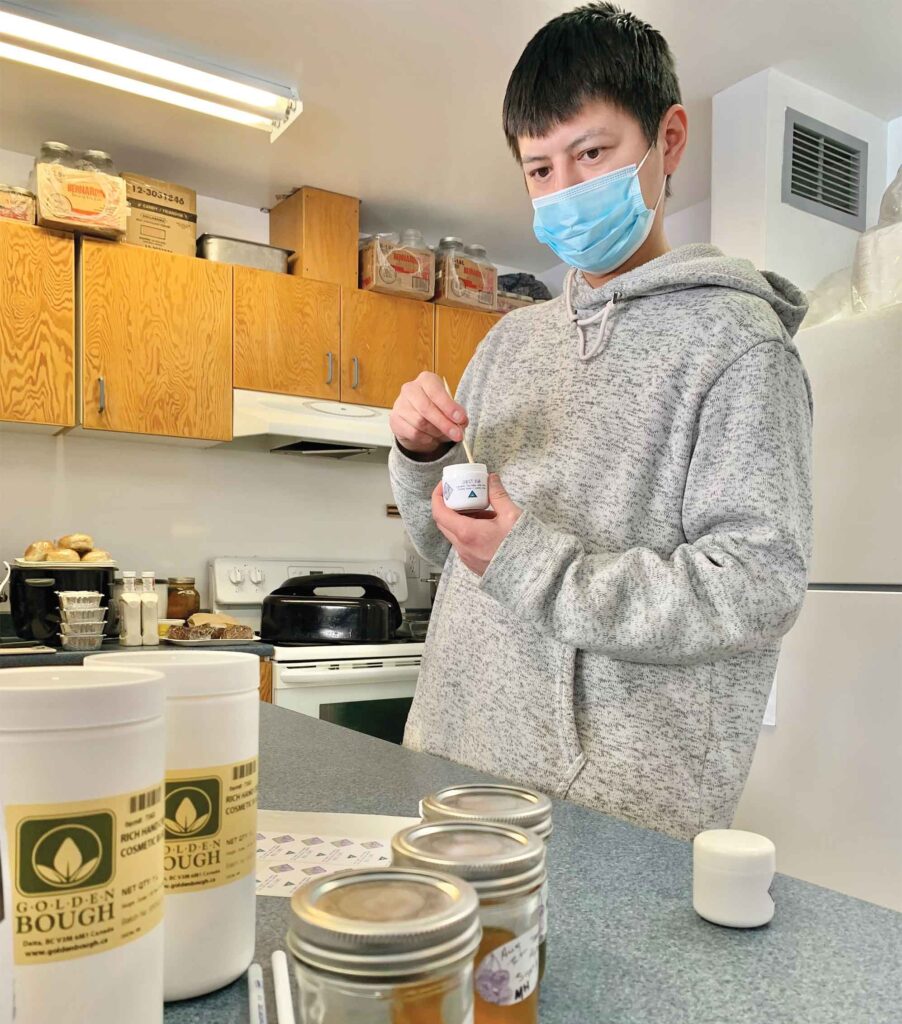 Early Years (Aboriginal Head Start)
Stswecem'c Xget'tem First Nation provides Head Start programming and daycare services to 0-6-year-olds in Stswecem'c (Canoe Creek). We promote school readiness by enhancing children's social and cognitive development through education, health, nutrition, social and other services for children and their families with a foundation of tradition and culture.
Hours: Monday – Thursday, 8:30 a.m. – 4:30 p.m.
Phone: 250-459-2764
Helpful Documents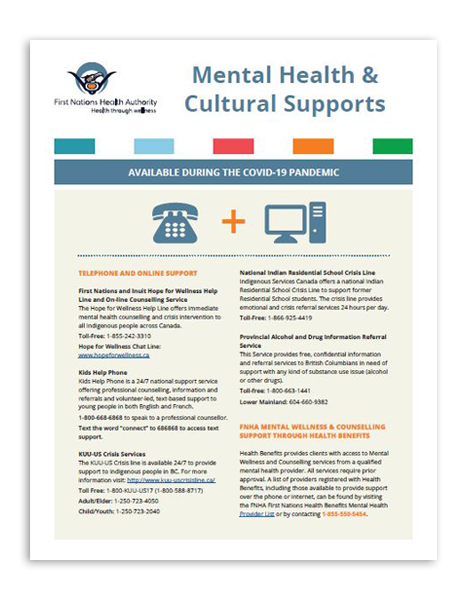 First Nations Health Authority
Mental Health & Cultural Supports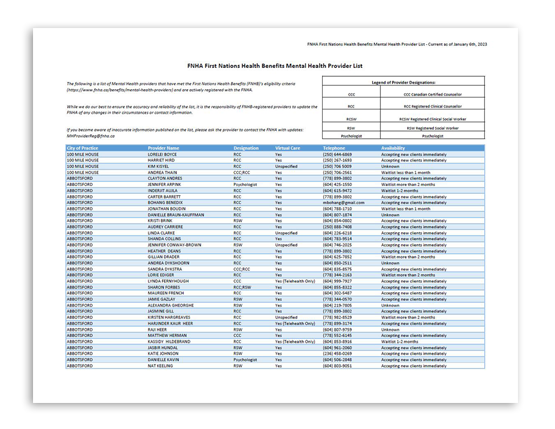 First Nations Health Authority
Health Benefits Mental Health Provider List
SXFN Social Assistance Cheque Release Dates 2023
https://www.sxfn.ca/wp-content/uploads/2023/02/SXFN-Social-Assistance-Cheque-Release-Dates.png